Episodes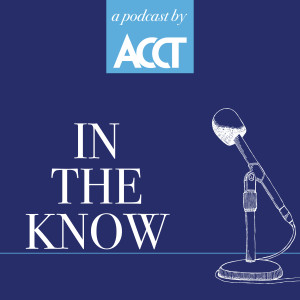 Tuesday Mar 17, 2020
Tuesday Mar 17, 2020
This is the question-and-answer component of a two-part episode on strengthening rural community colleges.
In this episode, Jee Hang Lee, ACCT's Senior Vice President, and Casey Sacks, Deputy Assistant Secretary for Community Colleges at the Department of Education, talk about ACCT's Strengthening Rural Community Colleges Initiative, supported by the Bill and Melinda Gates Foundation. The project will focus on California, Iowa, Kentucky, North Carolina, and Texas, but will take into account information from rural community colleges nationwide. This episode was recorded at our annual Congress in San Francisco. 
For more information, please visit rural.acct.org.