Episodes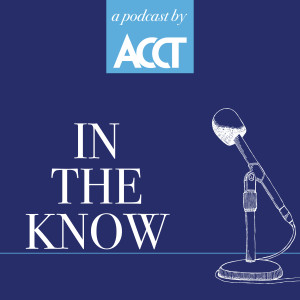 Tuesday Jun 09, 2020
Tuesday Jun 09, 2020
In response to the ongoing COVID-19 pandemic and protocols banning social interactions in the state of California, the San Diego Community College District Board of Trustees convened for the first time by virtual meeting on April 9.
In this episode, ACCT President and CEO J. Noah Brown speaks with SDCCD Board President Dr. Maria Nieto Senour about how the district board met, what they learned, and what considerations will be made as future board meetings are convened.
The board meeting discussed during this podcast is available for viewing via YouTube.