Episodes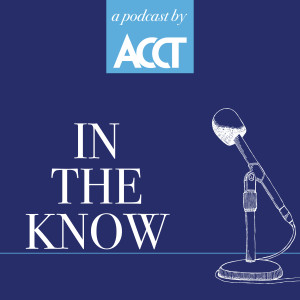 Thursday Sep 19, 2019
Thursday Sep 19, 2019
This is the second half of our discussion with National Center for Campus Public Safety Director Kim Richmond. Richmond discusses what trustees and other community college leaders need to know about issues ranging from sexual assault to firearms on campus, the Clery Act, Title IX, emergency management and other issues. Richmond walks us through these concerns, explains how to prioritize public safety concerns, how to prepare for on-campus crises, and she directs listeners to additional free resources, including webinars and publications. 
The National Center for Campus Public Safety was created by Congress and funded through the United States Department of Justice Bureau of Justice Assistance to serve as a national clearinghouse for campus safety and security-related best practices and other resources on issues that include:
Active shooters
Active thread
Alcohol and substance abuse
Behavioral threat assessment
Bicycle and pedestrian safety
Binge drinking
Bullying and cyberbullying
Campus carry
Campus violence
Clery Act
Community policing
Dating & domestic violence
Ethics
Fire safety
Food insecurity
Grants and funding
Hate crimes
Hazing
Homelessness
Laws and regulations
Legal assistance
LGBTQ concerns
Media and public relations
Mental health
Missing persons
Officer safety
Policy and plan development
Risk assessment
Sexual assault
Social media
Stalking
Suicide
Terrorism
Title IX
Underage drinking
Victim services
Violence prevention
And others 
For more information, visit nccpsafety.org/library.