Episodes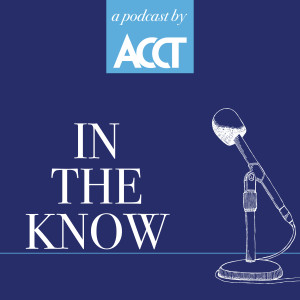 Tuesday Jan 14, 2020
Tuesday Jan 14, 2020
The leadership at Amarillo Colleges in Texas wants nothing more than for its students to succeed. And they knew that in order to empower every student to make the most of their potential, they need to understand every student. But how? The college has operated in its community for 90 years, and the makeup of the community and the needs of students have changed dramatically over time.
In this episode, Amarillo Colleges Regent Jay Barrett and President Russell Lowery-Hart profile the college's most significant student, Maria, and explain how getting to know her has transformed the institution. 
Maria is a "the typical student at Amarillo College. She's...female. She's first-generation; 71 percent of our students are first generation. She goes to school part time; 60 percent of our students go to class 12 (credit) hours a year. She's working two part-time jobs. She's the mother of at least 1.2 kids, and she's 28 years old," according to Lowery-Hart. She is highly intelligent and tenacious—but she won't reach her potential without higher education. Maria is a composite representative of the typical Amarillo College student, and understanding her needs and motivations has proven to be the key to success for the college.
By empowering Maria as a secret shopper, asking her to write the college values, and redesigning systems around her, completion rates at the college improved from 19 percent to 48 percent over three years. 
This episode was recorded live during the 50th Annual ACCT Leadership Congress in San Francisco, California.