Episodes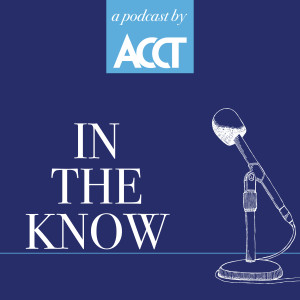 Thursday Sep 26, 2019
Thursday Sep 26, 2019
To round out our National Campus Safety Awareness Month series, United Educators Risk Management Consultant Justin Kollinger spoke with us about what community college trustees need to do to safeguard their campuses against potential liabilities and safety concerns, including:
Preventing and addressing harassment and abuse on campus;
How to avoid the common campus culture of believing that some individuals are beyond reproach;
Commonly overlooked threats to public safety and well being on campuses, such as poorly maintained infrastructure;
And much more.
 This is the second part of a two-part episode.
Additional Resources from United Educators 
Reputational Risk Toolkit – In 2017, UES surveyed board chairs, presidents, and CFOs on effective risk management and its impact on institutional reputation. These resources discuss findings and implications.
2019 Large Loss Report – Each year, UE summarizes the largest losses across educational institutions (not just UE members). According to the report, in 2019, "the most frequent and costliest cases involved sexual abuse claims." Additional large losses include athletics injuries, breaches of contracts, bullying, disabilities, discrimination, free speech, gender issues, negligence or wrongful death, unequal pay and workplace issues such as hostile work environments.
Stay up to date on education-related risk management matters via the United Educators blog.