Episodes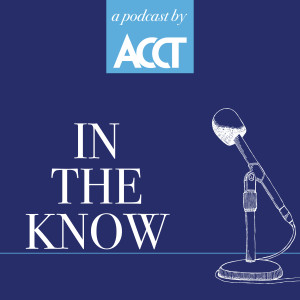 Tuesday Apr 07, 2020
Tuesday Apr 07, 2020
This episode of In The Know is about how to best reach Generation Z students.
ACCT's David Conner and Jacob Bray spoke with Ted Tedmon and Casey Wilhelm, professors at North Idaho College who have researched how Gen Z students learn, what special considerations colleges should be making to adapt to their needs, and what questions community college trustees should ask to make sure their colleges are making the investments needed to make their youngest students as successful as they can be.
This is the first part of a two-part conversation. Part one was published on March 31.