Episodes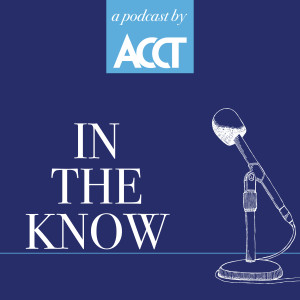 Tuesday Mar 10, 2020
Tuesday Mar 10, 2020
In this episode of In The Know, ACCT's Senior Policy Analyst Allison Beer talks with Dave Clayton, Strada Education Network's Senior Vice President for Consumer Insights.
Allison and Dave dive into what students actually think about higher education, guided by a recent Strada consumer insights survey.
Visit StradaEducation.org for more information.
This episode was recorded during the 50th Annual ACCT Leadership Congress in San Francisco, California.