Episodes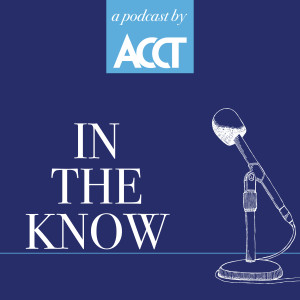 Tuesday Nov 19, 2019
Tuesday Nov 19, 2019
Trustees are busy people who volunteer their time to govern community colleges through board and committee meetings. Are retreats really worthwhile? If they're done right, one trustee says, they can be indispensable. 
In this episode of In The Know, ACCT Board Member and Northern Virginia Community College Trustee Rosie O'Neil speak with ACCT Director of Strategic Communications David Conner and Director of Retreat and Evaluation Services Colleen Allen about how retreats at her college and at ACCT have enabled her to grow as a trustee and have enabled the board to set clear strategic visions, monitor those visions and follow them through to completion. 
For more information about ACCT's board services, visit our website.